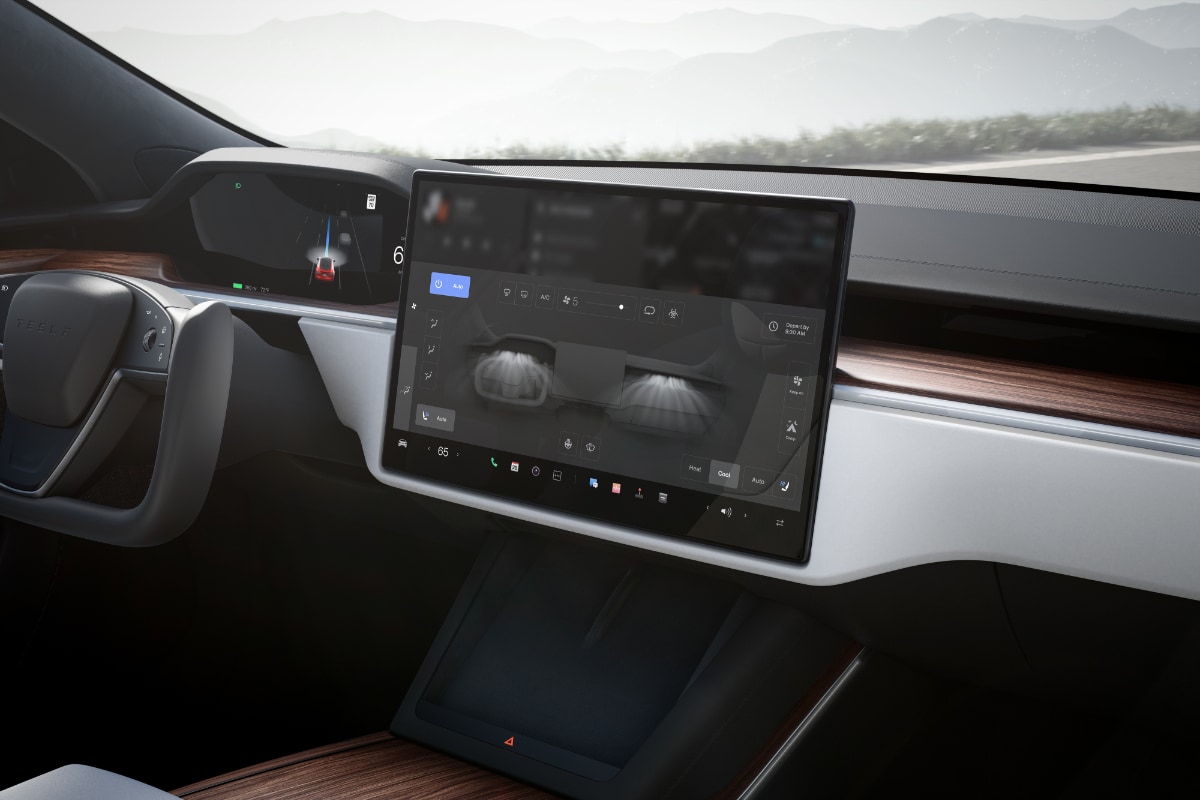 Tesla software update to address display restarting due to CPU overheating
Tesla has issued a new recall for 129,960 vehicles from 2021 and 2022, due to an overheating issue with the infotainment center processor.
The automaker has discovered a fault where the center display can become sluggish due to the processor overheating when the vehicle is preconditioning the battery for boosting or during boosting.
"A lagging or restarting processor may prevent the center display from displaying the rear view camera image, gear selection, windshield visibility control settings and warning lights, which which increases the risk of an accident," Tesla wrote in its recall notice.
Tesla claims to have discovered the problem during standard endurance testing. Although there were no reports of wrecks or injuries, the company received 59 warranty claims from January to early May.
Fortunately, just like past recalls, the automaker will be able to fix the problem with a software update. The National Highway Traffic Safety Administration's recall report reads:
"On May 3, 2022, Tesla began rolling out OTA firmware that will improve CPU temperature management and communications associated with high temperature operation. This remedy will mitigate temperature rises in the CPU when the vehicle is fast charging or preparing to fast charge, which will prevent slow processing or restarting.
Tesla will contact specific owners with an official recall notice, which is expected to be sent on July 1, 2022.
Tesla's ability to release over-the-air software updates to address most of the issues that have recently led to official safety recalls highlights the effectiveness of their approach to in-car operating systems and connectivity. , a feature that seems to be growing in popularity. rapid adoption by other automakers, and will surely change the landscape of the auto industry.
A typical traditional recall, in which affected owners must bring their vehicles in for service, could easily bankrupt an automaker, which must pay for labor and parts to complete the repairs.
Affected vehicles appear to be limited to those with processors based on Ryzen, Tesla's latest MCU. MCU 3 offers increased responsiveness and faster loading applications such as streaming services and web browser.
If you have a Tesla with a Ryzen-based processor and experienced a lag when using the touchscreen or it restarted randomly, you may see improvements when this fix rolls out.
The fix is ​​expected to appear in later revisions to Tesla's 2022.12 updates.
Writers Wanted
We're looking for a freelance writer who loves Tesla as much as we do. If that's you, we'd love to hear from you! Learn more.
June 1, 2022

According to a recent tweet from @greentheonly Regarding the 2022.16 update, it looks like Tesla has added visual icons and code to support some additional features in 2022.16 and future releases.
Notably, a new icon has appeared in the firmware that reads 'wind on the road'. This new icon in 2022.16 will let you know when there is wind which could affect the energy consumption of your vehicle.
Last update: June 1, 1:16 a.m.
One of the more useful features buried in the code (but not published) is an icon/notice of a cluttered Supercharger when the car is actively driving towards one.
This notification may allow drivers to redirect to a less crowded Supercharger.
Also, it may indicate the expected waiting time for this boost station.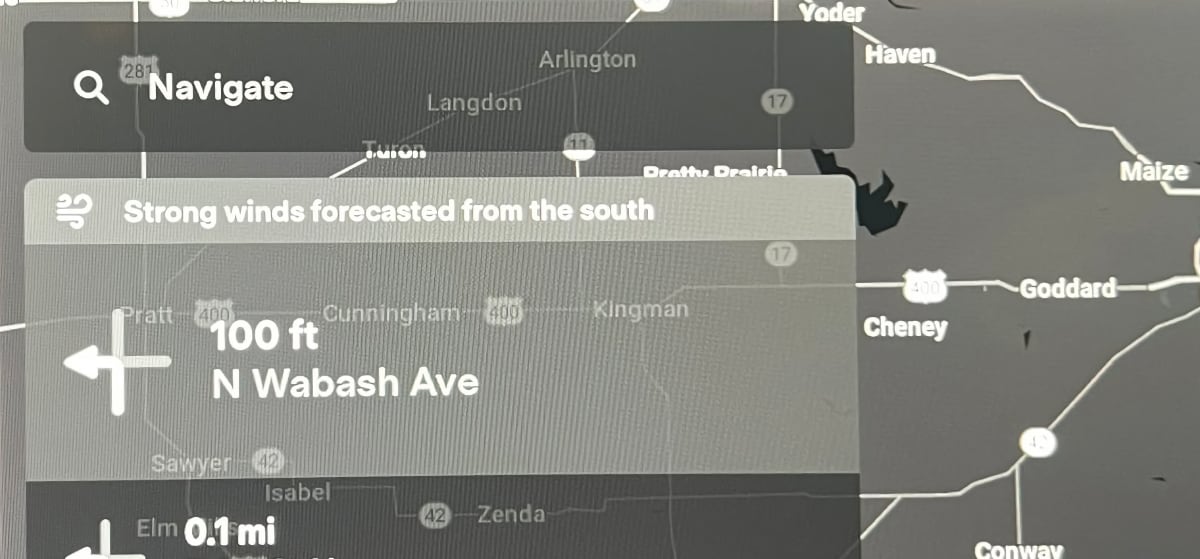 Tesla only knows how many vehicles are currently charging, but it can also estimate the wait time for a Supercharger based on the number of nearby Teslas with a low state of charge.
This feature would be a small penance for Tesla's recent choice to open up the Supercharger network to other car brands (perhaps causing more cases of Supercharger congestion).
Tesla plans to solve Supercharger congestion by tripling the size of its network over the next few years.
With more than 30,000 Superchargers (3,500 stations) reported by the end of 2021, Tesla arguably operates the largest and most efficient fast charging networks.
In fact, Tesla now plans to add CCS (Combined Charging System) outlets to US-based superchargers to make them even more compatible with other EV manufacturers.
In the near future, Tesla drivers may not only find out that their planned boost station is crowded, but also be offered other boost options that could reduce their overall drive time.
Writers Wanted
We're looking for a freelance writer who loves Tesla as much as we do. If that's you, we'd love to hear from you! Learn more.
May 31, 2022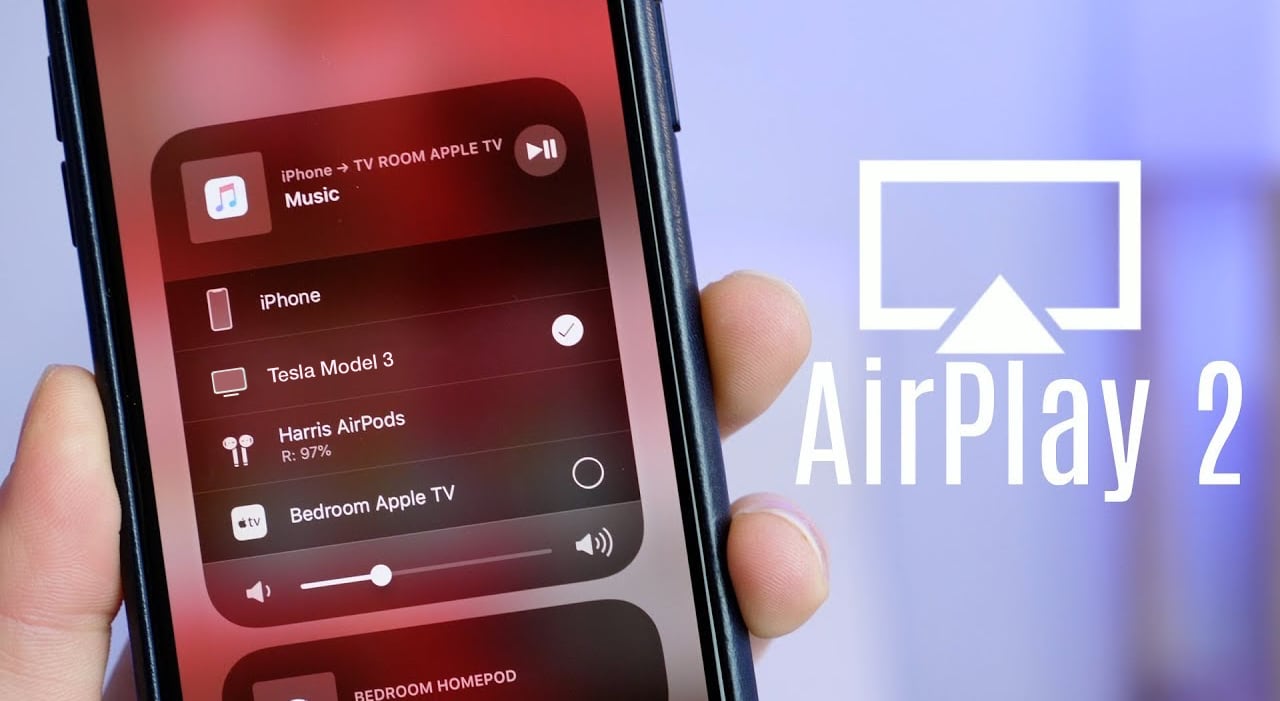 Tesla CEO Elon Musk responded to Twitter user ShibaDoge (@JaconB1290H) who praised Tesla's audio quality despite being limited to Bluetooth streaming.
He asked Elon if it would be possible for Tesla to add Apple Airplay, which would allow lossless streaming. He also pointed out that Tesla vehicles already have the necessary hardware capability.
Musk responded by saying that his team of audio engineers would discuss the possibility of adding Apple AirPlay and support for lossless quality music, as well as other hearing enhancements.
Musk also took the opportunity to point out the incredible audio system of the Tesla Model S and Model X.
We will discuss this and other improvements with Tesla Audio Engineering. The new audio system in Model S and X is amazing.

— Elon Musk (@elonmusk) May 27, 2022
Lossless music streaming is a premium option on some platforms that lets you listen to high-resolution audio files. High-resolution lossless audio means that the music file has not lost audio quality due to compression methods.
Tesla currently supports TIDAL lossless audio, but it's limited to songs downloaded over WiFi. More popular streaming services such as Spotify and Apple Music also offer lossless streaming but are not yet implemented in Teslas.
Although Elon hinted at Airplay support, another possibility is that Tesla is using a different casting protocol such as Google Cast which is used on various devices like Chromecast and many more.
This could be the case because Tesla has been reluctant to implement Apple products in its vehicles such as Apple AirPlay or Apple Music.
AirPlay support could potentially bring additional video streaming options to Teslas by letting you stream video directly from your phone to the car's center display.
It could also be the start of a closer collaboration between Tesla and Apple. If Tesla plans to add support for AirPlay, will it also consider adding support for other Apple services? Apple Music and CarPlay are among the most requested features in a Tesla.
Whichever direction Tesla is heading, we may soon see better audio streaming in Tesla vehicles.
Writers Wanted
We're looking for a freelance writer who loves Tesla as much as we do. If that's you, we'd love to hear from you! Learn more.