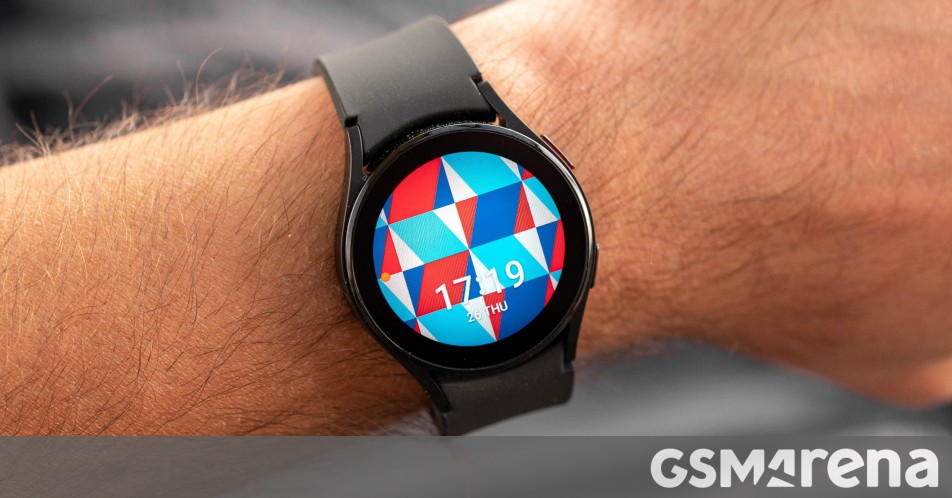 Samsung releases a huge new software update for the Galaxy Watch4 series
Samsung's Galaxy Watch4 and Galaxy Watch4 Classic are getting a major new software update that brings improved body composition information as well as advanced interval training programs specific to runners and cyclists.
Additionally, Samsung is bringing a slew of new watch faces and a new range of watch straps that will be available from Samsung and partner retailers.
New body composition goals and insights include tips and daily reminders to help you stay on track with your specific fitness journey. You'll get details about your specific body composition goals, including weight, body fat percentage, and skeletal muscle mass. These will be visible on the Samsung Health app on your phone.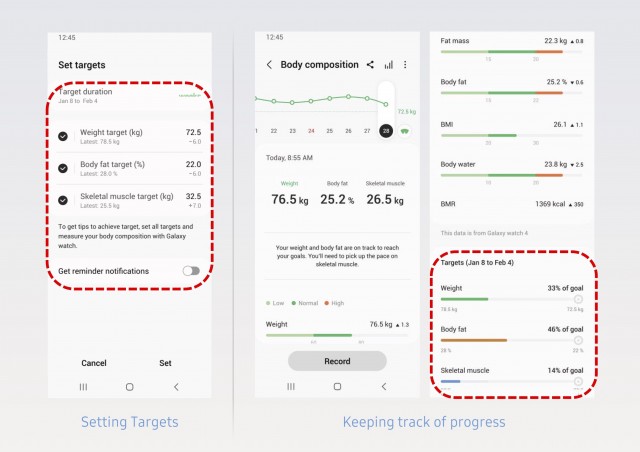 New body composition goals and information
The updated interval training feature allows runners and cyclists to set and track custom intensity workouts. Samsung is also adding a VO2 Max reading percentage to let you know how hard you're pushing yourself as well as a new sweat loss indicator that measures how much sweat you've lost during your workout and how much water you've lost. you have to consume to recover.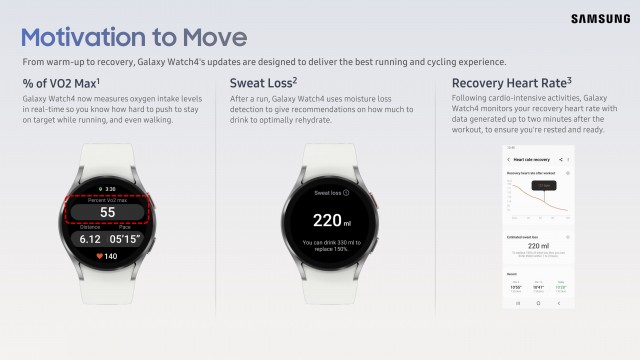 New fitness tracking modes
Also new is the recovery heart rate measurement that generates data for up to two minutes after you finish your workout.
Samsung also offers a new sleep coaching program that gives you personalized advice on how to rest better. The new sleep coaching program is personalized for each user based on their daily routines as well as a new feature that can automatically turn off connected SmartThings devices like TVs and smart lights as soon as the watch detects you are sleeping.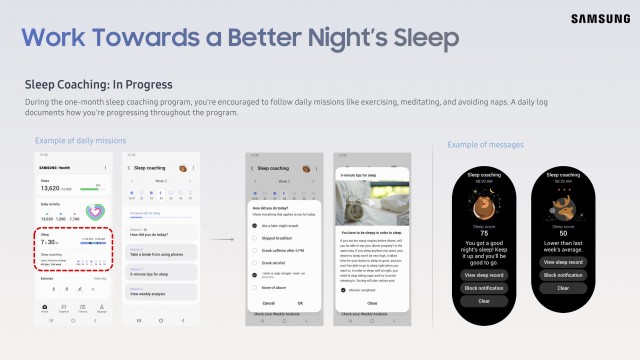 Updated sleep coaching menus
The new software update will be available for the Galaxy Watch 4 and Watch 4 Classic from February 10.