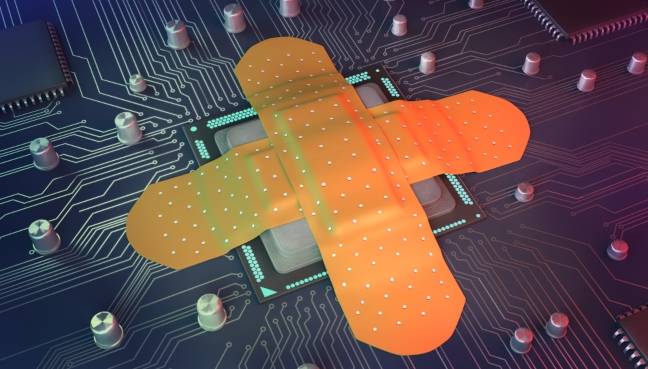 Apple has updated all of its operating systems • The Register
Apple has updated its operating systems for Mac, iPhone, iPad, Watch and TV boxen, fixing dozens of security issues along the way.
Full details of Apple's bugs aren't available at the time of writing, but many of them seem more than worthy of a quick fix.
CVE-2021-30986, for example, means that a device running macOS Monterey "can be passively tracked by its Bluetooth MAC address." It's not good.
CVE-2021-30957 and 30958 describe flaws which mean that processing a maliciously crafted audio or image file may lead to the execution of arbitrary code. Both flaws are present in macOS, iOS, iPadOS and even WatchOS.
CVE-2021-30960, found on all Apple platforms, stands for "Analyzing a maliciously crafted audio file may lead to disclosure of user information".
Yes: Your smartwatch may leak user information if it plays a poison song. Your musical choices can say a lot about you, but they shouldn't.
On macOS alone, 14 fixes address the potential for rogue apps to do nasty things.
A whopping 21 flaws in iOS and iPadOS allow execution of arbitrary code.
We could go on, but you get the idea: installing these updates is a very smart idea.
The latest versions of Apple OS also have an advantage.
iOS 15.2 adds information about app usage of restricted resources, including your microphone and camera. The key press to make an SOS call has been simplified (but also overlaps the key press in the screenshot).
Apple's "Digital Legacy" feature also debuts in this release, allowing iThing owners to designate someone who can access their data after they die.
Digital Legacy also applies to macOS, which in Monterey 12.1 gets better media sharing features.
Details of Apple's updates can be found here. Apple devices usually pester their owners to install updates and offer passable instructions on how to do so. ®